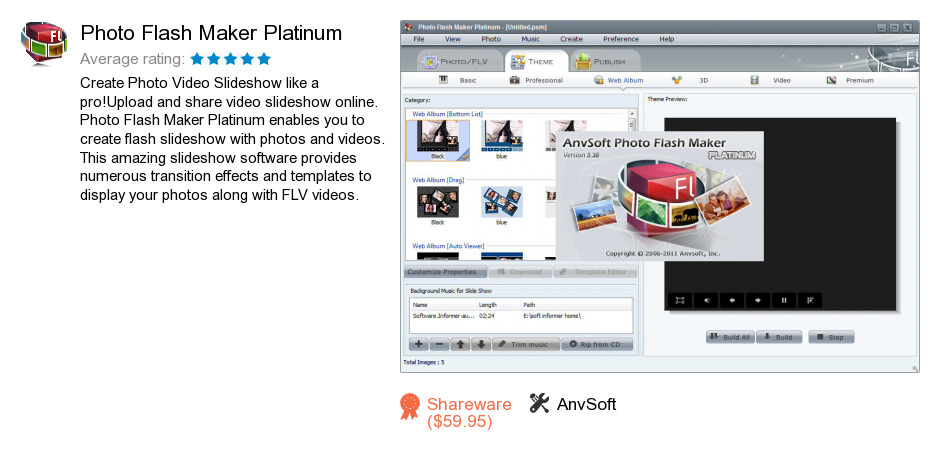 Review
Photo Flash Maker Platinum is a program developed by AnvSoft. We know of versions 5.4, 5.3. Version 5.47 is downloadable at our site. Photo Flash Maker Platinum distributive has a size of 31,753,746 bytes. AnvSoft also publishes FreeSmith and Funny Photo Maker.
As AnvSoft says: Create Photo Video Slideshow like a pro!Upload and share...
more
Links
FreeSmith
- FreeSmith video player aims to develop a fully free and...
Funny Photo Maker
- Funny Photo Maker is an application that edits images by...
Related software collections