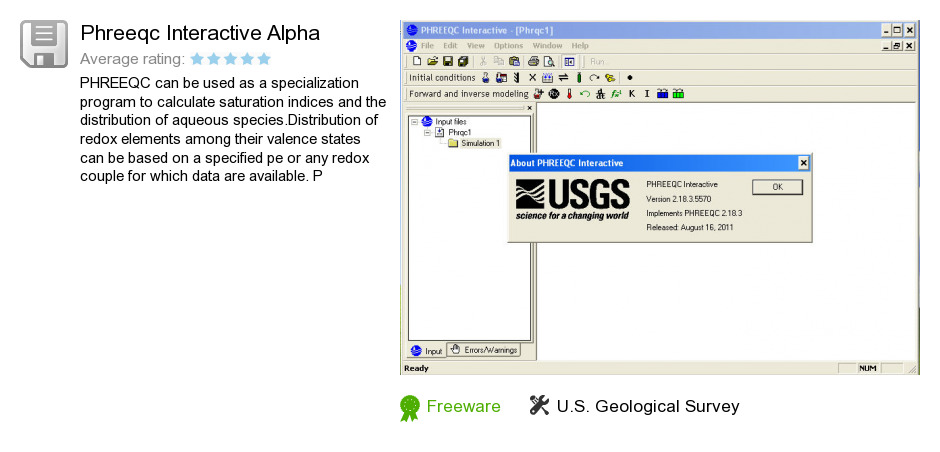 Review
Phreeqc Interactive Alpha is a program developed by U.S. Geological Survey. We know of version 2.1. Version 2.18.3.5570 is available for download at our site. Phreeqc Interactive Alpha installation package has a size of 12,623,090 bytes. U.S. Geological Survey also publishes WPhast and Budgeteer.
As U.S. Geological Survey says: PHREEQC can be used as a specialization program to...
more
Links
WPhast
- PHAST is a 3-dimensional, reactive-transport simulator that...
Budgeteer
- Budgeteer is a simple program to read the output files from...
Related software collections