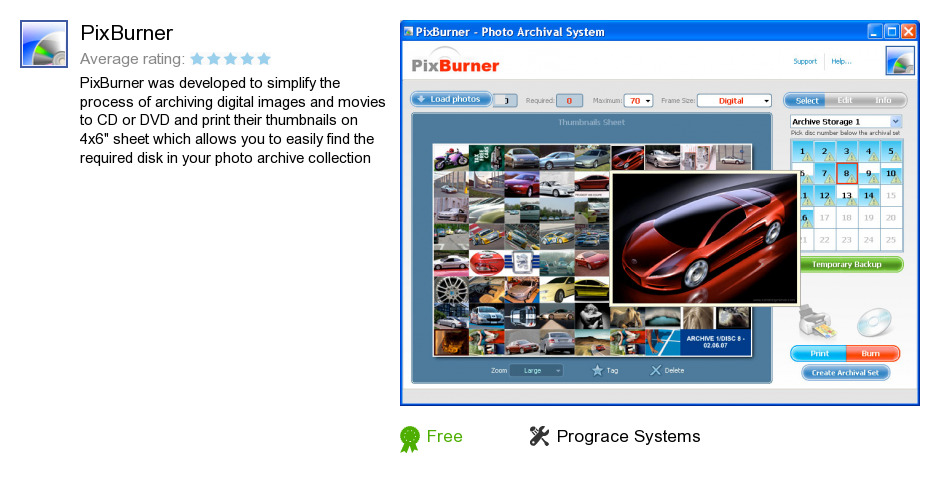 Review
PixBurner is an application developed by Prograce Systems. We know of version 2.0. Version 2.0.4.134 is downloadable at our site. PixBurner installation file has a size of 5,532,974 bytes. Prograce Systems also publishes PDF Sorter and Photo Sorter.
As Prograce Systems says: Primarily aimed at digital photo enthusiasts and...
more
Links
PDF Sorter
- Organize your PDF documents in the same way as documents in...
Photo Sorter
- Pictures you can't find are JUST AS USELESS as pictures...
Related software collections