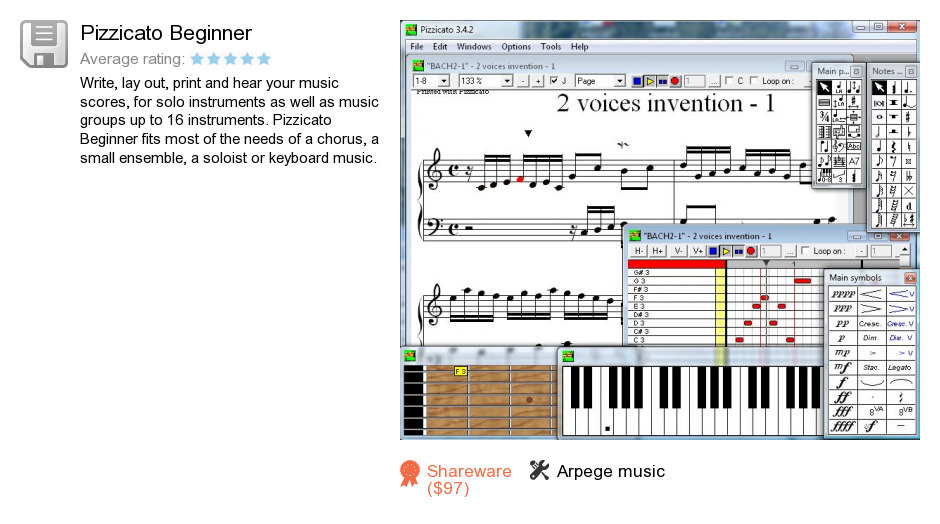 Review
Pizzicato Beginner is a software program developed by Arpege music. We know of version 3.4. Version 3.4 is available for free download at our site. Pizzicato Beginner installation file has a size of 37,518,435 bytes. Arpege music also publishes Pizzicato and Pizzicato Light.
As Arpege music says: Write, lay out, print and hear your music scores, for solo...
more
Links
Pizzicato
- Pizzicato is a music software that can be used for several...
Pizzicato Light
- Teach yourself music theory and start using a music...
Related software collections