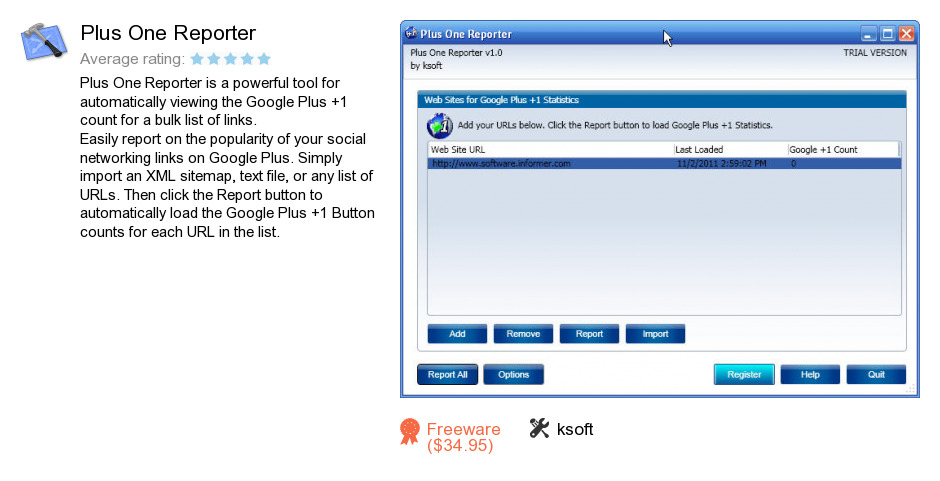 Review
Plus One Reporter is a software product developed by ksoft. We know of version 1.0. Version 1.0 is available for free download at our site. Plus One Reporter installation file has a size of 640,247 bytes. Ksoft also publishes Uploader! and PrivacyDummy!.
As ksoft says: Plus One Reporter is a powerful tool for automatically...
more
Links
Uploader!
- Uploader! is a completely task-free way to quickly upload...
PrivacyDummy!
- Clear History, Clean Internet Tracks, Protect Your Privacy...
Related software collections