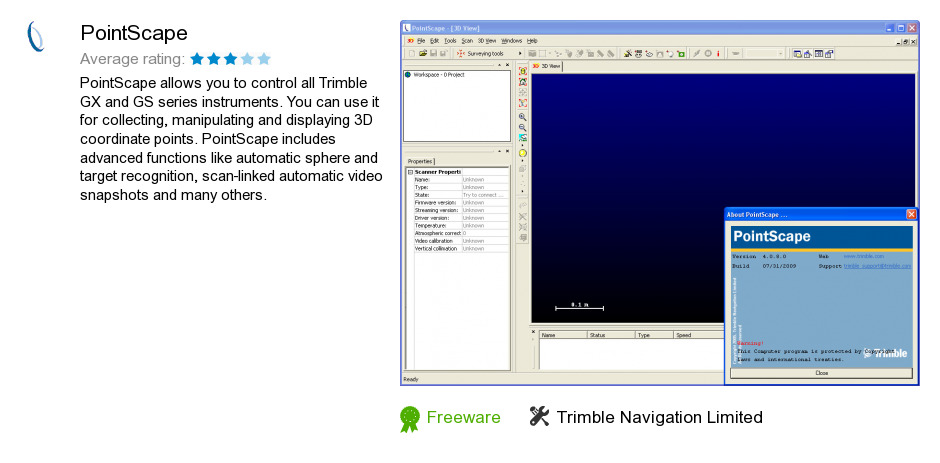 Review
PointScape is an application developed by Trimble Navigation Limited. We know of versions 4.0, 3.1. Version 4.0.8 is available for download at our site. PointScape installation file has a size of 18,047,457 bytes. It works with the following extensions: ppf, soi. Trimble Navigation Limited also publishes Trimble SCS900 and Trimble GPLoad.
As Trimble Navigation Limited says: PointScape allows you to control all Trimble GX and GS...
more
Links
Trimble SCS900
- Trimble SCS900 Site Controller Software provides an...
Trimble GPLoad
- GPLoad v2.75 includes functionality to transfer v7.5...
Related software collections