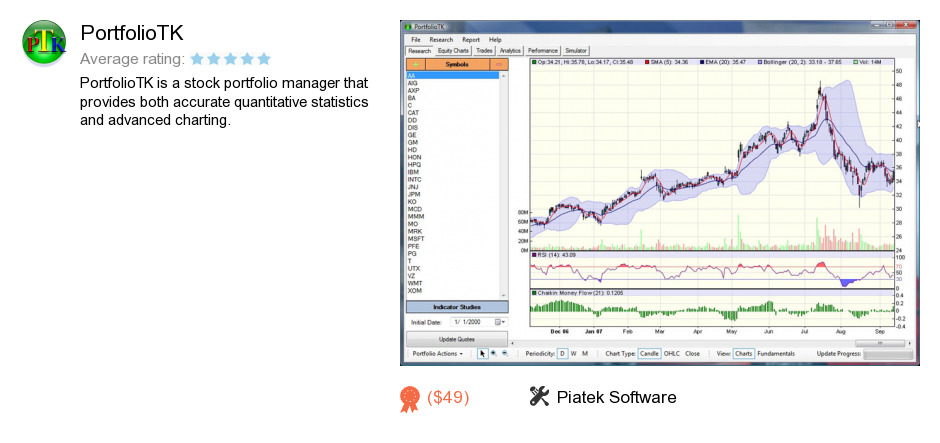 Review
PortfolioTK is an application developed by Piatek Software. We know of versions 1.2, 1.1, 1.0. Version 1.27 is downloadable at our site. PortfolioTK installation package has a size of 10,704,553 bytes. Piatek Software also publishes QuotesTK.
As Piatek Software says: PortfolioTK is a stock portfolio manager that provides both...
more
Links
QuotesTK
- QuotesTK Basic is a historical quote downloader taken to...
Related software collections