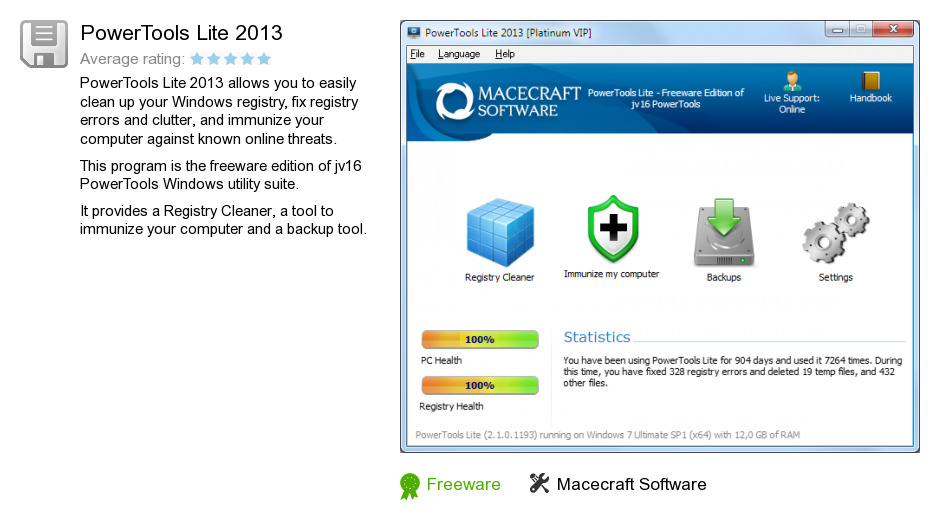 Review
PowerTools Lite 2013 is a software product developed by Macecraft Software. We know of version 2.1. Version 2.1.0.1200 is downloadable at our site. PowerTools Lite 2013 installation file has a size of 7,566,898 bytes. Macecraft Software also publishes RegSupreme and Jv16 PowerTools 2007.
As Macecraft Software says: PowerTools Lite 2013 allows you to easily clean up your...
more
Links
RegSupreme
- RegSupreme is the superior standalone registry cleaner...
Jv16 PowerTools 2007
- Diagnose, monitor and tune up your computer with jv16...
Related software collections