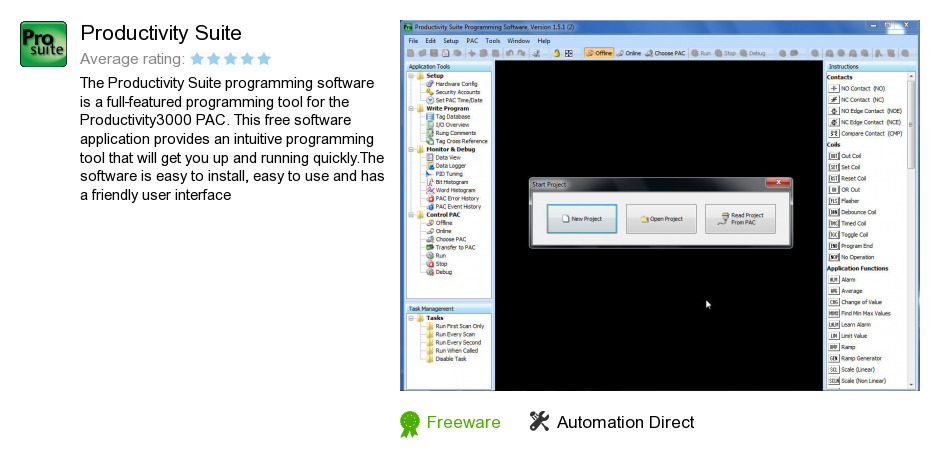 Review
Productivity Suite is a software product developed by Automation Direct. We know of versions 2.2, 2.1, 2.0, 1.9, 1.8, 1.6, 1.5, 1.4, 1.3, 1.2. Version 2.2.1.1 is available for free download at our site. Productivity Suite installation package has a size of 226,176,000 bytes. Automation Direct also publishes SureServo PRO and GSoft.
As Automation Direct says: The Productivity Suite programming software is a...
more
Links
SureServo PRO
- SureServo Pro™ is the configuration software for the...
GSoft
- GSoft is a program designed for the configuration of the...
Related software collections