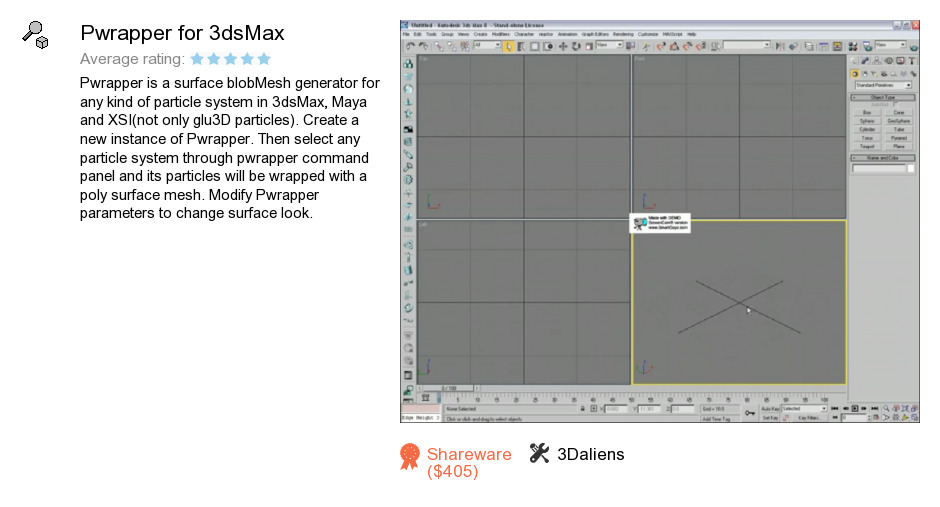 Review
Pwrapper for 3dsMax is a software program developed by 3Daliens. We know of version 1.0. Version 1.08 is available for free download at our site. Pwrapper for 3dsMax package has a size of 975,566 bytes. 3Daliens also publishes Glu3D for 3ds max6 and Glu3D for Maya.
As 3Daliens says: Pwrapper is a surface blobMesh generator for any kind of...
more
Links
Glu3D for 3ds max6
- Glu3D is a complete plugin system, easy to install and easy...
Glu3D for Maya
- glu3D is a complete system that makes easy making liquids...
Related software collections