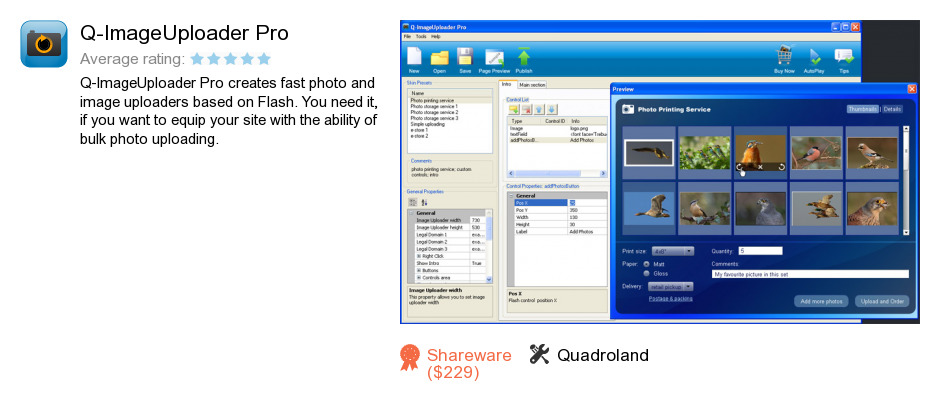 Review
Q-ImageUploader Pro is a product developed by Quadroland. We know of version 1.0. Version 1.0.0.1 is downloadable at our site. Q-ImageUploader Pro package has a size of 7,467,744 bytes. Quadroland also publishes Flash Menu Labs and Q-NewsTicker.
As Quadroland says: More Features
Multiple images uploading
...
more
Links
Flash Menu Labs
- Do you want to have cool Flash menus with impressing visual...
Q-NewsTicker
- Q-NewsTicker is a professional Flash based, easy to use...
Related software collections