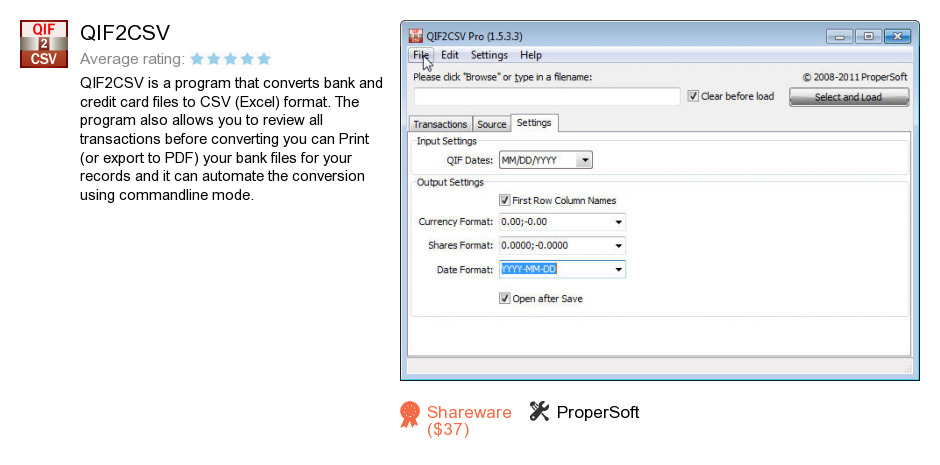 Review
QIF2CSV is a software product developed by ProperSoft. We know of versions 2.3, 2.2, 2.2 beta, 1.5. Version 2.3.0.7 is available for free download at our site. QIF2CSV installation package has a size of 3,163,962 bytes. ProperSoft also publishes Simple Home Budget and Bank2CSV Pro.
As ProperSoft says: QIF2CSV is a file conversion utility for accounting...
more
Links
Simple Home Budget
- Simple Home Budget is easy to use money manager for home...
Bank2CSV Pro
- Bank2CSV (Bank Statement Converter to CSV) utility is...
Related software collections