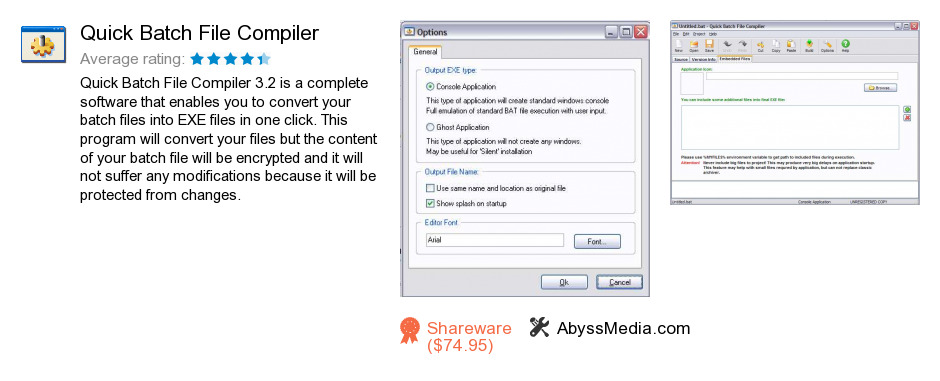 Review
Quick Batch File Compiler is an application developed by AbyssMedia.com. We know of versions 3.2, 3.1, 3.0, 2.1, 2.0, 1.0. Version 3.21 is available for download at our site. Quick Batch File Compiler distributive has a size of 1,111,654 bytes. It works with the following extensions: cmd. AbyssMedia.com also publishes I-Sound and ScriptCryptor.
As AbyssMedia.com says: Quick Batch File compiler convert batch files into actual...
more
Links
I-Sound
- i-Sound WMA MP3 Recorder turn your computer into complete...
ScriptCryptor
- ScriptCryptor can convert VB and Java script files into...
Related software collections