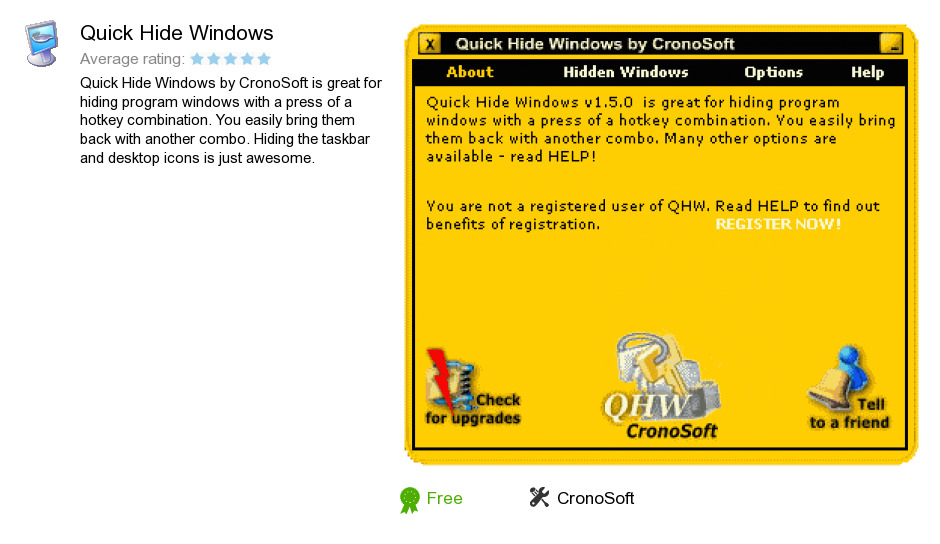 Review
Quick Hide Windows is a software product developed by CronoSoft. We know of versions 1.8, 1.5. Version 1.5 is available for download at our site. Quick Hide Windows package has a size of 555,007 bytes. CronoSoft also publishes XP Visual Tools.
As CronoSoft says: Quick Hide Windows by CronoSoft is great for hiding program...
more
Links
XP Visual Tools
- XP Visual Tools is a suite of tools for the enhancement of...
Related software collections
Download stream