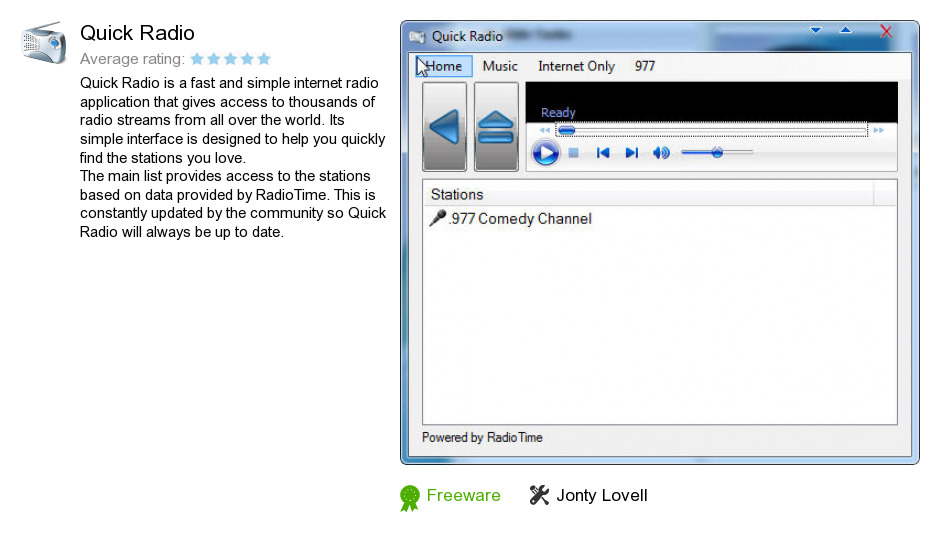 Review
Quick Radio is a software product developed by Jonty Lovell. We know of version 1.0. Version 1.0 is available for download at our site. Quick Radio distributive has a size of 861,467 bytes. Jonty Lovell also publishes ComicConverter and Comic Converter.
As Jonty Lovell says: Quick Radio is a fast and simple internet radio application...
more
Links
ComicConverter
- For those of us who enjoy comics and graphic novels it is...
Comic Converter
- Comic Converter is an extremely simple document conversion...
Related software collections