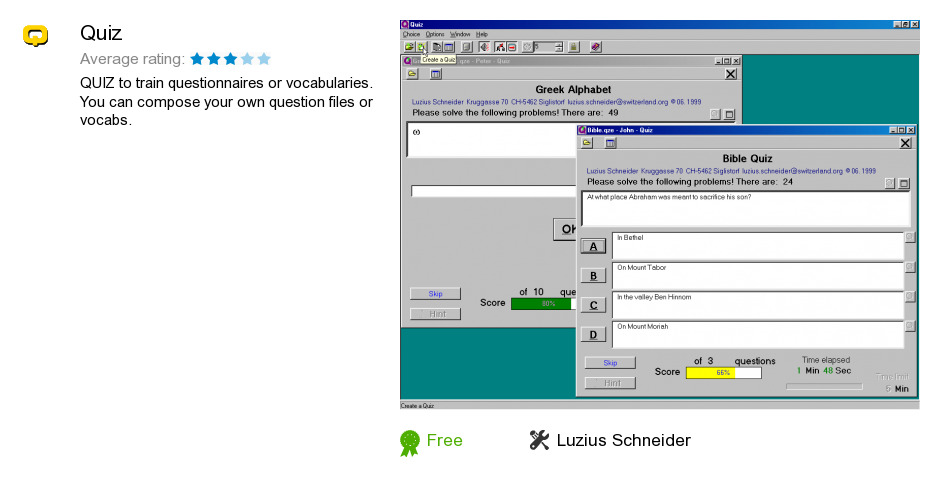 Review
Quiz is a product developed by Luzius Schneider. We know of versions 4.0, 3.4, 3.3, 3.0, 2.0, 1.3, 1.1, 1.0. Version 4.0 is downloadable at our site. Quiz distributive has a size of 5,820,328 bytes. Luzius Schneider also publishes FlipFlop and QuizPro.
As Luzius Schneider says: QUIZ is a study tool. You can train a topic by collecting...
more
Links
FlipFlop
- FLIPFLOP is a game similar to Othello with additional...
QuizPro
- QuizPro to train questionnaires or vocabularies. You can...
Related software collections