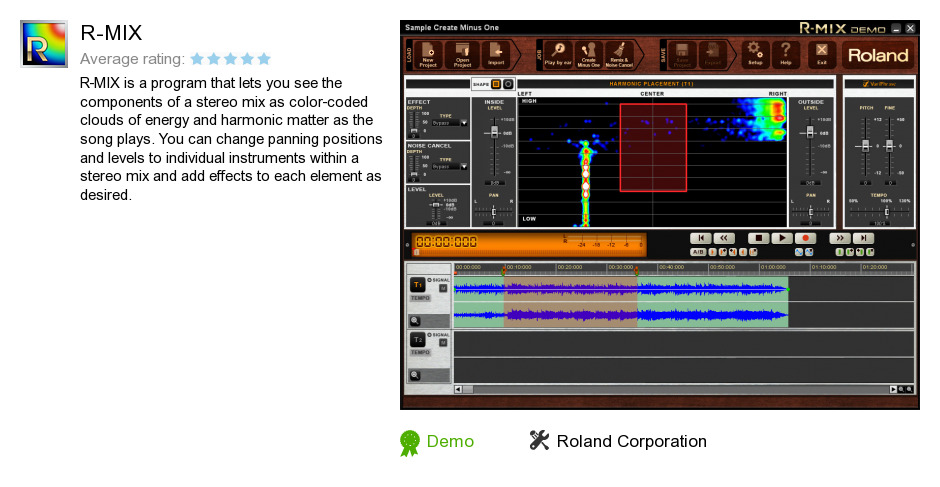 Review
R-MIX is a product developed by Roland Corporation. We know of version 1.1. Version 1.11.2567 is downloadable at our site. R-MIX package has a size of 40,916,794 bytes. Roland Corporation also publishes GT-100 Librarian and JUNO-D Editor.
As Roland Corporation says: R-MIX is a program that lets you see the components of a...
more
Links
GT-100 Librarian
- GT-100 Librarian is an application that allows you to...
JUNO-D Editor
- The world standard keyboard synthesizer, JUNO-D is reborn...
Related software collections