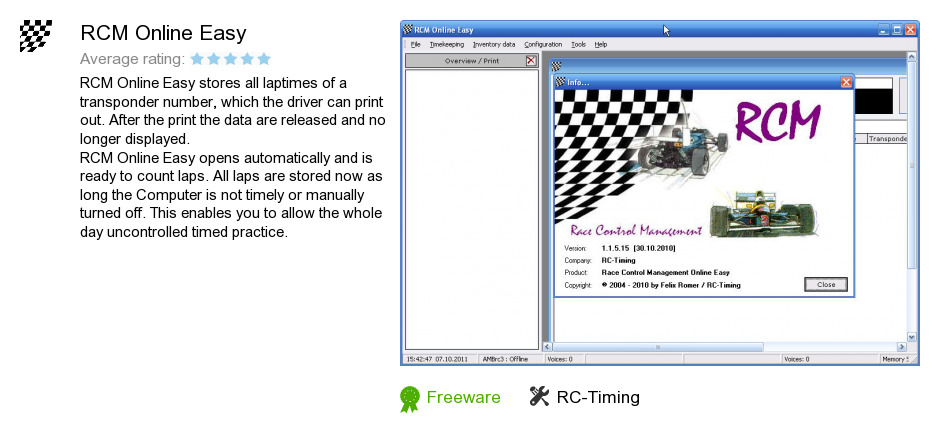 Review
RCM Online Easy is a product developed by RC-Timing. We know of version 1.1. Version 1.1.5.15 is available for download at our site. RCM Online Easy package has a size of 3,104,693 bytes. RC-Timing also publishes RCM Publisher and RCM Ultimate.
As RC-Timing says: RCM Online Easy stores all laptimes of a transponder...
more
Links
RCM Publisher
- RCM Publisher is a monitor program and visualizes the...
RCM Ultimate
- RCM Ultimate is the ultimate software for time-keeping and...
Related software collections
Download stream