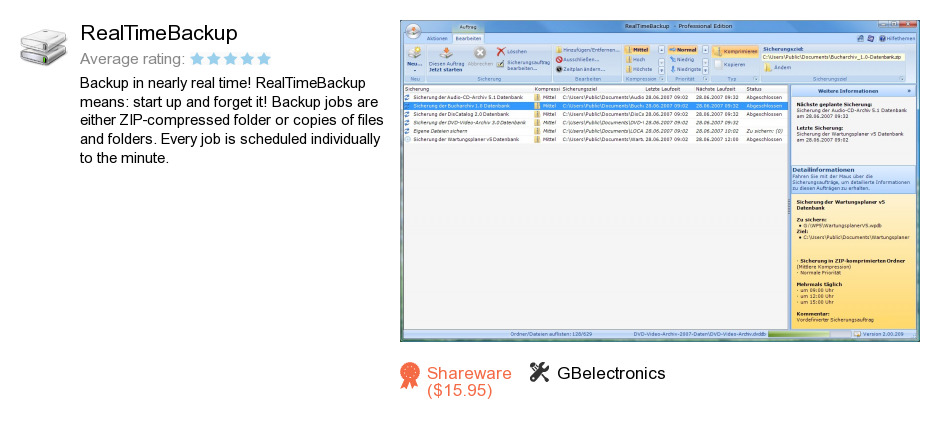 Review
RealTimeBackup is a software product developed by GBelectronics GmbH. We know of versions 3.00, 2.00, 2.0, 1.0. Version 3.00.240 is available for free download at our site. RealTimeBackup package has a size of 37,165,490 bytes. GBelectronics GmbH also publishes Bucharchiv and Audio-CD-Archiv v7.
As GBelectronics GmbH says: RealTimeBackup v3 backs up your data continuously as a copy...
more
Links
Bucharchiv
- Manage books and eBooks. Online-databases, cover picture...
Audio-CD-Archiv v7
- Complete music-management. Include Lyrics and Cover, Chorus...
Related software collections