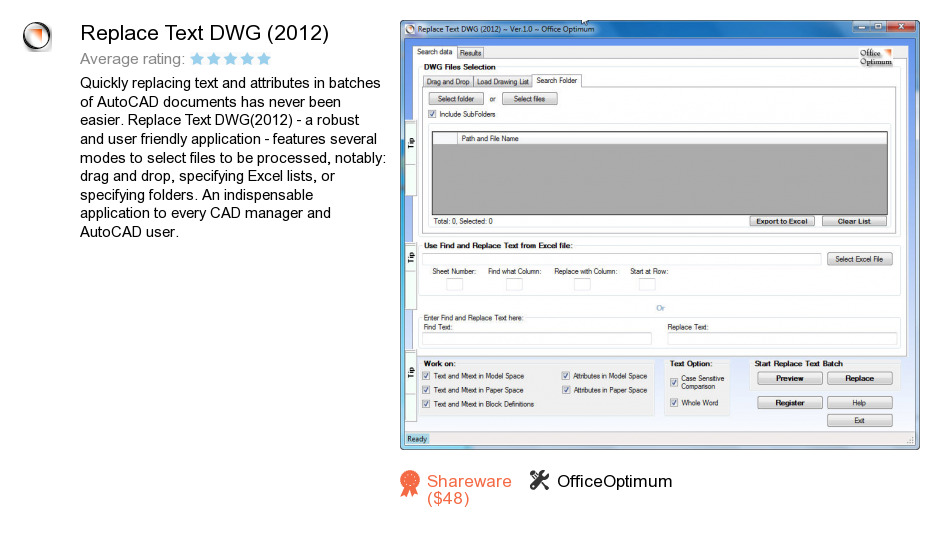 Review
Replace Text DWG (2012) is a product developed by OfficeOptimum. We know of version 1.0. Version 1.0 is available for download at our site. Replace Text DWG (2012) package has a size of 512,806 bytes. OfficeOptimum also publishes Dwg Search and DWG Indexer.
As OfficeOptimum says: Quickly replacing text and attributes in batches of AutoCAD...
more
Links
Dwg Search
- DWG Search is a specialized search program for quickly...
DWG Indexer
- DWG Indexer is a primary element of DWG Search. DWG...
Related software collections