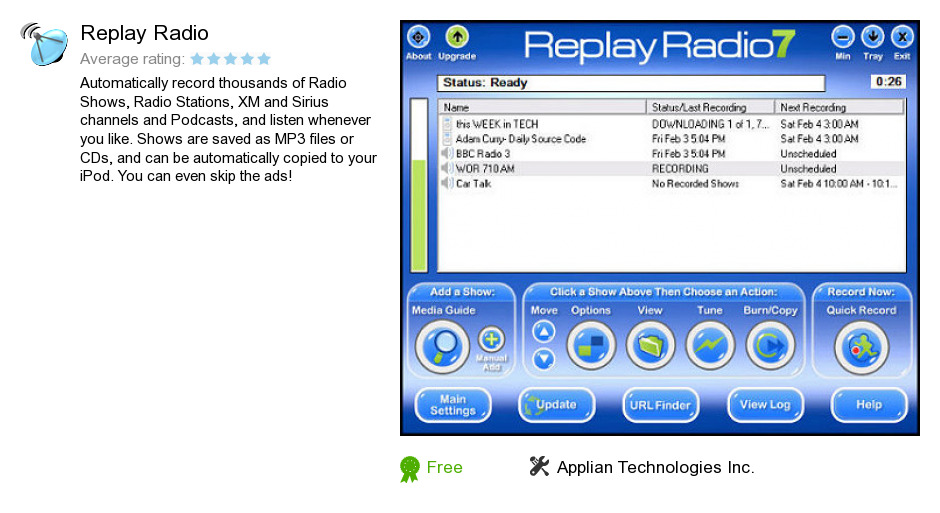 Review
Replay Radio is a program developed by Applian Technologies. We know of versions 9.1, 9.0, 7.3, 7.1, 7.0, 6.1, 6.0, 5.3, 5.2, 5.1. Version 9.1 is downloadable at our site. Replay Radio distributive has a size of 19,696,194 bytes. It works with the following extensions: rr. Applian Technologies also publishes Replay Converter and WM Recorder.
As Applian Technologies says: Replay Radio is the ultimate online radio recorder...
more
Links
Replay Converter
- Replay Converter is a fast, easy-to-use media converter...
WM Recorder
- WM Recorder 15 is the easiest, most powerful way to record...
Related software collections