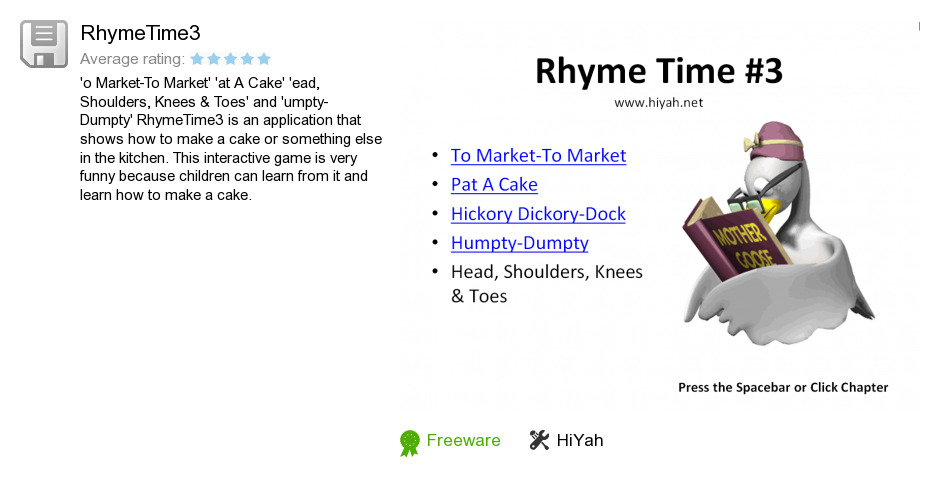 Review
RhymeTime3 is a product developed by HiYah. We know of version 1.0. Version 1.0 is available for free download at our site. RhymeTime3 distributive has a size of 37,588,376 bytes. HiYah also publishes RhymeTime4 and RhymeTime5.
As HiYah says: 'To Market-To Market', 'Pat A Cake', 'Head, Shoulders...
more
Links
RhymeTime4
- This traditional children's song illustrates daily...
RhymeTime5
- Contains: 'Three Little Monkeys', 'Hot Cross Buns', '1...
Related software collections