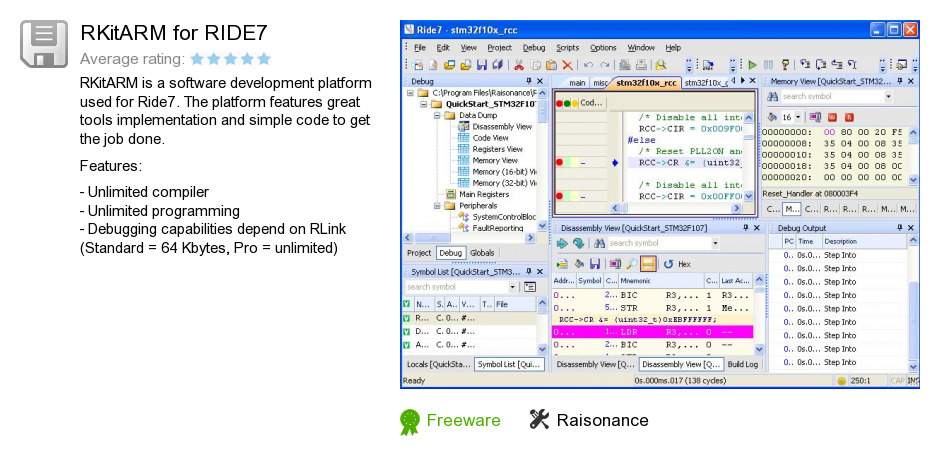 Review
RKitARM for RIDE7 is a product developed by Raisonance. We know of version 1.3. Version 1.38.12.0027 is available for download at our site. RKitARM for RIDE7 package has a size of 177,731,119 bytes. Raisonance also publishes RKit-PPC for Ride7 and Ride7.
As Raisonance says: RKitARM is a software development platform used for Ride7...
more
Links
RKit-PPC for Ride7
- RKit-PPC is a toolset, which in conjunction with the Ride7...
Ride7
- Ride7 is a full-featured Integrated Development Environment...
Related software collections