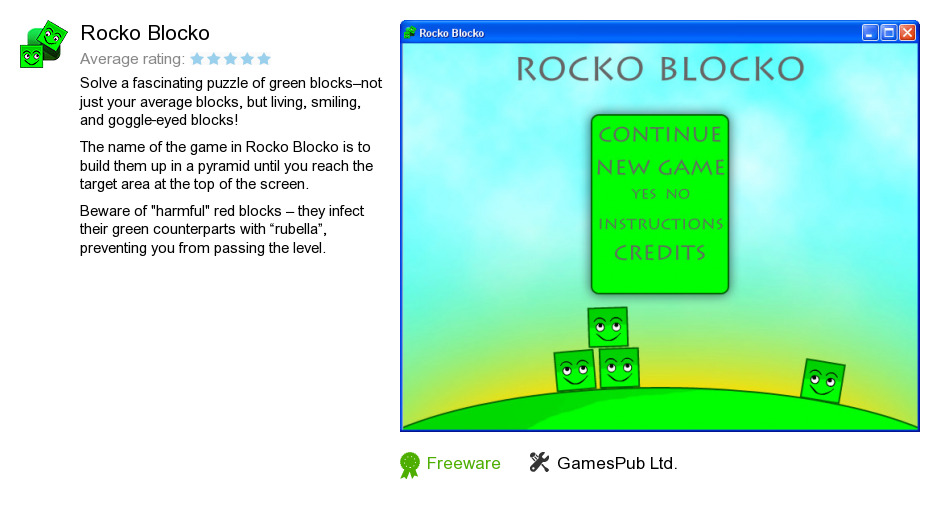 Review
Rocko Blocko is a program developed by GamesPub Ltd.. We know of version 1.0. Version 1.0.0.1 is downloadable at our site. Rocko Blocko installation package has a size of 10,656,653 bytes. GamesPub Ltd. also publishes Dino Shift and Nutty Mania.
As GamesPub Ltd. says: Solve a fascinating puzzle of green blocks–not just your...
more
Links
Dino Shift
- In Dino Shift, Dino, a funny little dinosaur, hatches out...
Nutty Mania
- Nutty Mania is a funny brain teaser game. Scrumptious nuts...