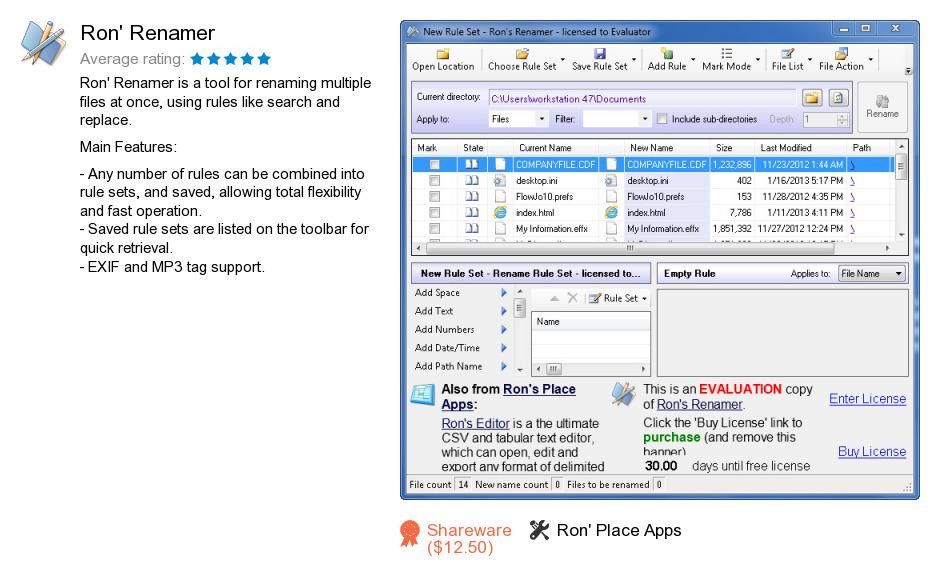 Review
Ron's Renamer is an application developed by Ron's Place Apps. We know of version 2012.1. Version 2012.12.04.1828 is downloadable at our site. Ron's Renamer package has a size of 1,817,802 bytes. Ron's Place Apps also publishes Ron's Editor.
As Ron's Place Apps says: Ron's Renamer is a tool for renaming multiple files at...
more
Links
Ron's Editor
- It is a CSV file editor designed to clean and convert data...
Related software collections