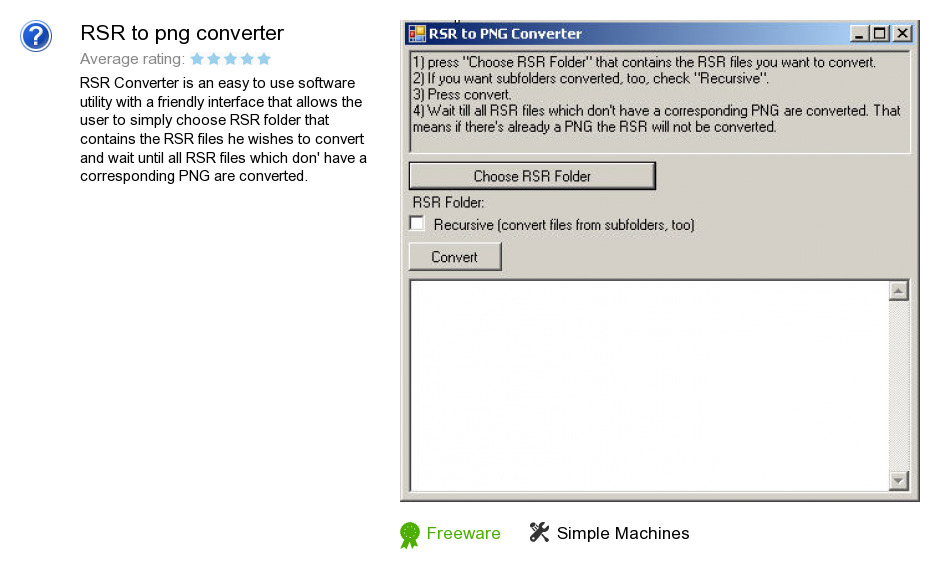 Review
RSR to png converter is a software product developed by Simple Machines. We know of version 1.0. Version 1.0.0.2 is downloadable at our site. RSR to png converter installation package has a size of 245,534 bytes. Simple Machines also publishes AEMPro and Reloop Attack.
As Simple Machines says: RSR Converter is an easy to use software utility with a...
more
Links
AEMPro
- The AEMPro Software is a Windows® based program, that...
Reloop Attack
- Reloop Attack is an easy-to-use application with a friendly...
Related software collections