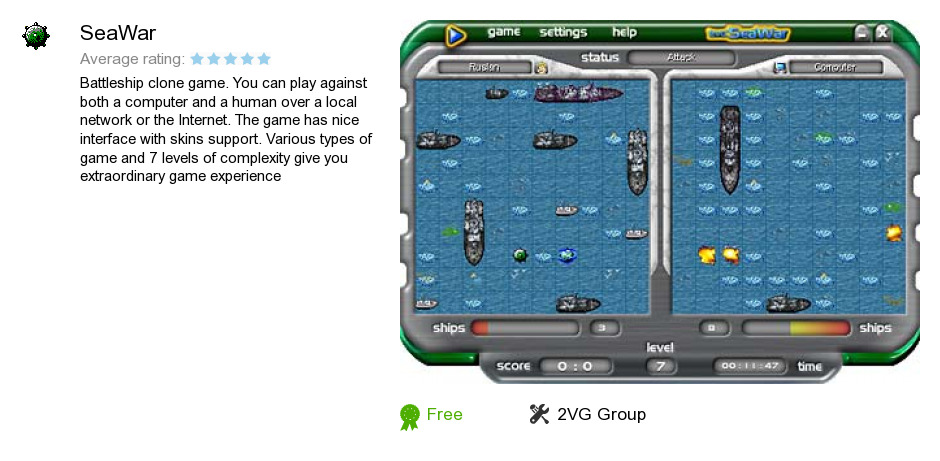 Review
SeaWar is an application developed by 2VG Group. We know of versions 3.1, 3.0, 2.3. Version 3.1.2.159 is downloadable at our site. SeaWar package has a size of 2,411,859 bytes. 2VG Group also publishes IE ToolBar Manager and FreeTetris.
As 2VG Group says: SeaWar is Battleship clone game. You can play against both...
more
Links
IE ToolBar Manager
- With the help of IE ToolBar Manager you can easily add new...
FreeTetris
- Are you a fan of the real classic Tetris game? If your...
Related software collections