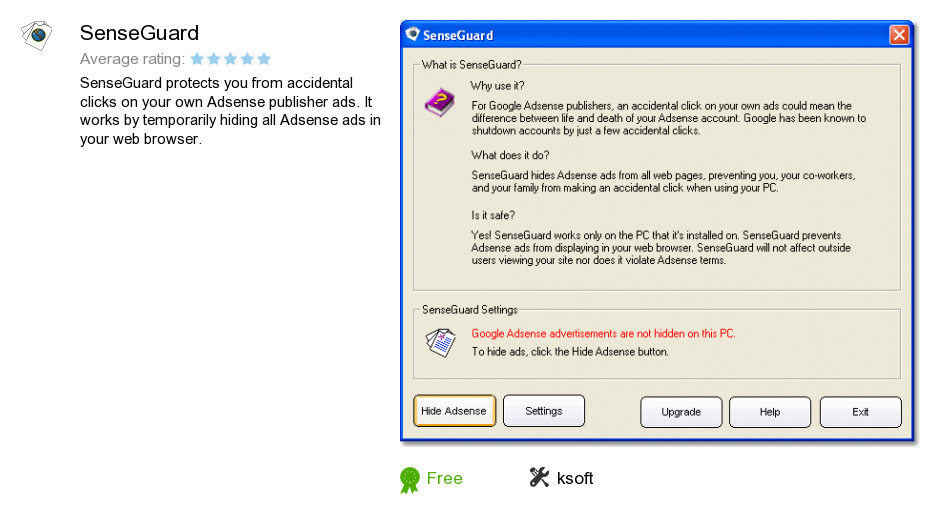 Review
SenseGuard is a program developed by ksoft. We know of version 1.0. Version 1.0.0.1 is available for free download at our site. SenseGuard package has a size of 589,912 bytes. Ksoft also publishes WebMonitorDummy and RSS AutoGen.
As ksoft says: SenseGuard protects you from accidental clicks on your own...
more
Links
WebMonitorDummy
- WebMonitorDummy is an easy utility that runs right on your...
RSS AutoGen
- RSS AutoGen is extremely easy to use. Simply add your web...
Related software collections