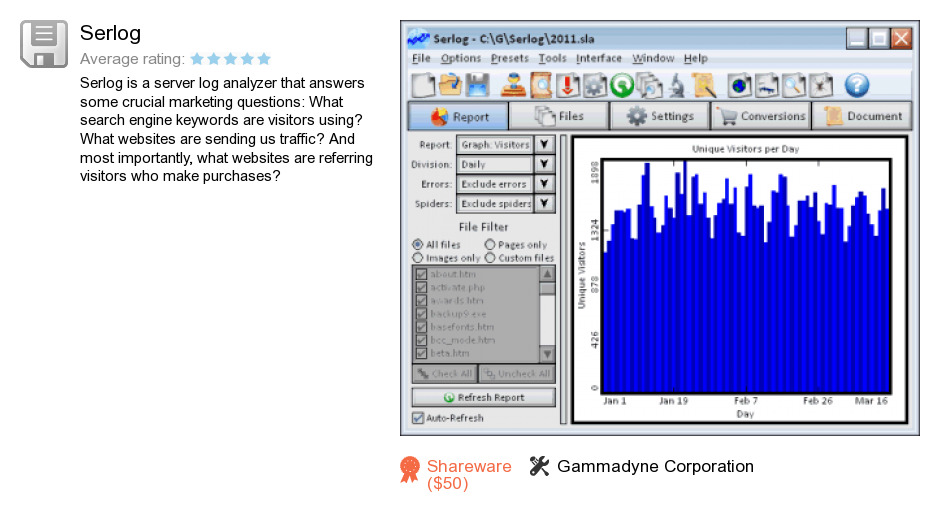 Review
Serlog is a software product developed by Gammadyne Corporation. We know of versions 11.0, 4.0. Version 11.0 is available for download at our site. Serlog installation package has a size of 7,693,730 bytes. Gammadyne Corporation also publishes String-O-Matic and Clyton.
As Gammadyne Corporation says: Serlog is a server log analyzer that answers some crucial...
more
Links
String-O-Matic
- A shareware program that performs search and replace...
Clyton
- Clyton is an email client with advanced security and spam...