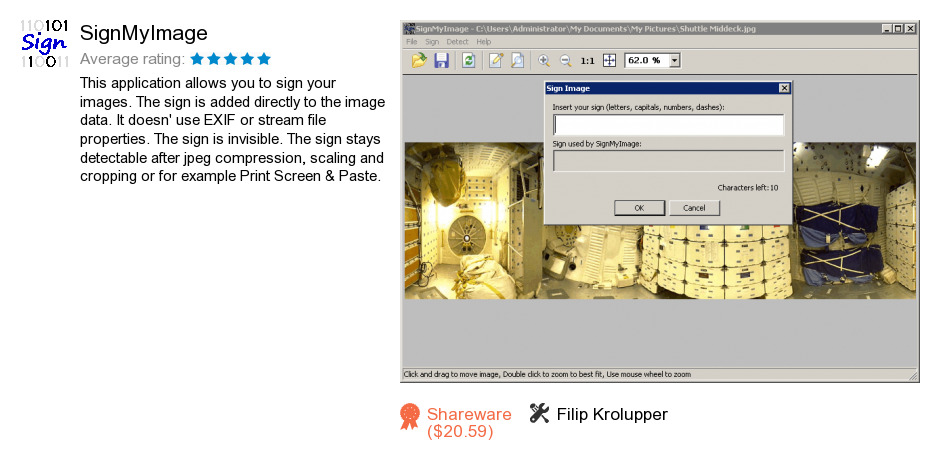 Review
SignMyImage is an application developed by Filip Krolupper. We know of versions 3.1, 1.0. Version 3.1 is available for free download at our site. SignMyImage installation file has a size of 3,605,499 bytes. Filip Krolupper also publishes DenoiseMyImage_free and DeblurMyImage.
As Filip Krolupper says: This application allows you to sign your images. The sign...
more
Links
DenoiseMyImage_free
- DenoiseMyImage_free, as its name implies, is a free...
DeblurMyImage
- This program lets you correct in some measure your blurred...
Related software collections
Download stream