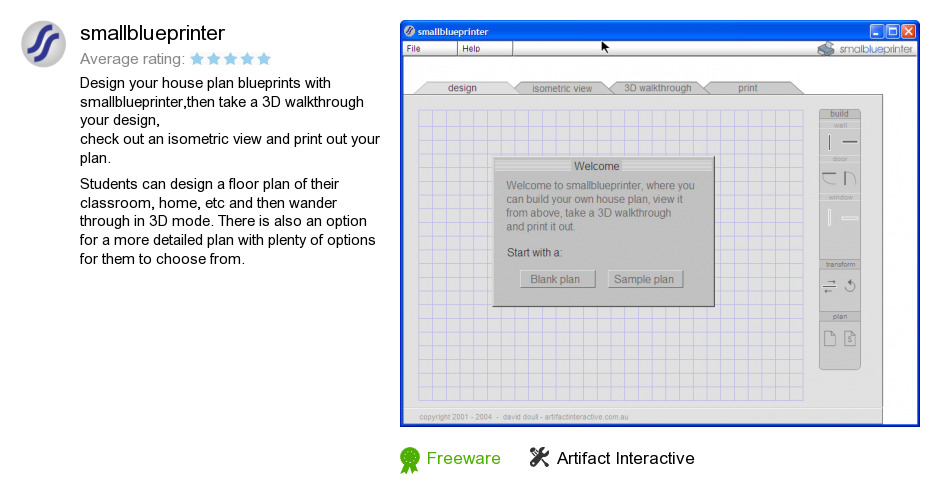 Review
Smallblueprinter is a software program developed by Artifact Interactive. We know of version 1.0. Version 1.0 is available for free download at our site. Smallblueprinter package has a size of 1,728,508 bytes. Artifact Interactive also publishes Garden Planner.
As Artifact Interactive says: Design your house plan blueprints with...
more
Links
Garden Planner
- Garden Planner is an easy to use tool for garden and...