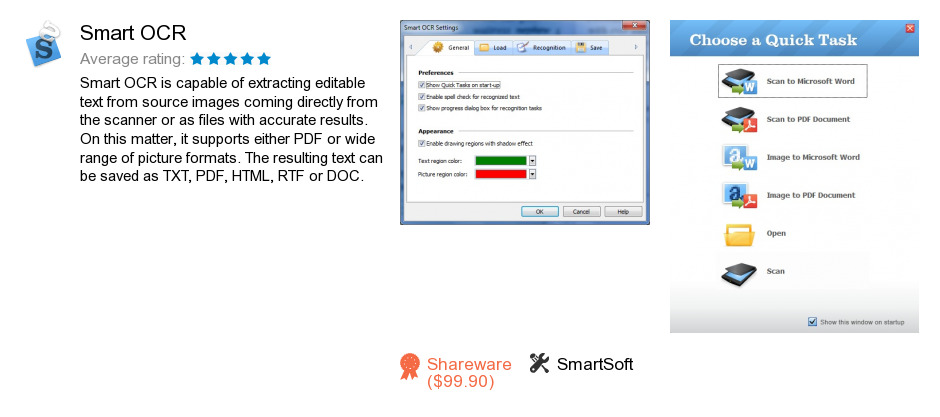 Review
Smart OCR is a program developed by SmartSoft. We know of versions 4.3, 3.9, 3.4, 3.3, 3.2, 3.0, 2.8, 2.5. Version 4.3.9.244 is available for download at our site. Smart OCR distributive has a size of 50,741,066 bytes. SmartSoft also publishes SmartUndelete and Free History Eraser.
As SmartSoft says: Smart OCR allows you to convert scanned text, images and...
more
Links
SmartUndelete
- By Smart Undelete you can recover files not only from your...
Free History Eraser
- Free History Eraser is an application that erases browse...
Related software collections