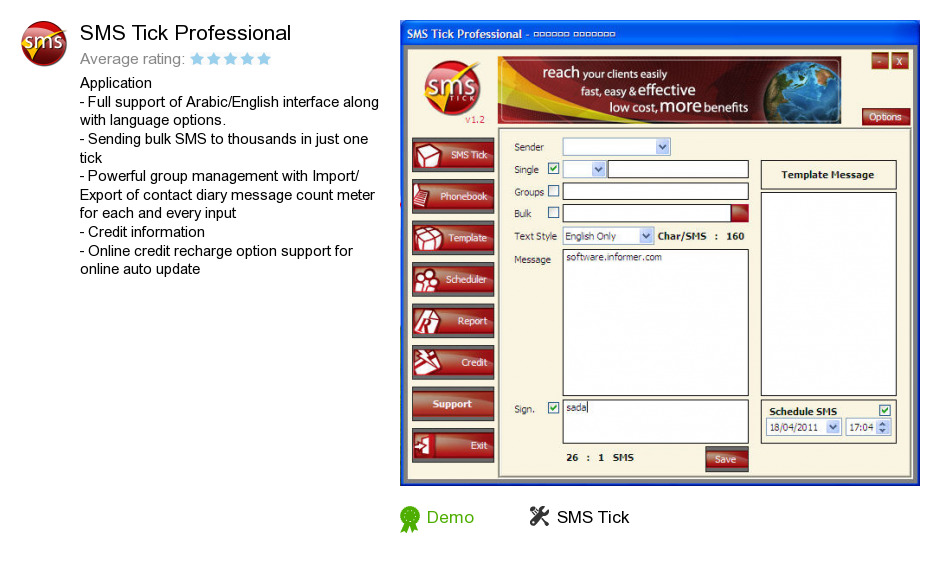 Review
SMS Tick Professional is an application developed by SMS Tick. We know of versions 1.3, 1.2, 1.1. Version 1.2 is available for free download at our site. SMS Tick Professional installation file has a size of 8,704,818 bytes.
As SMS Tick says: Business Reinforcement
- Show your own corporate ID as...
more
Related software collections