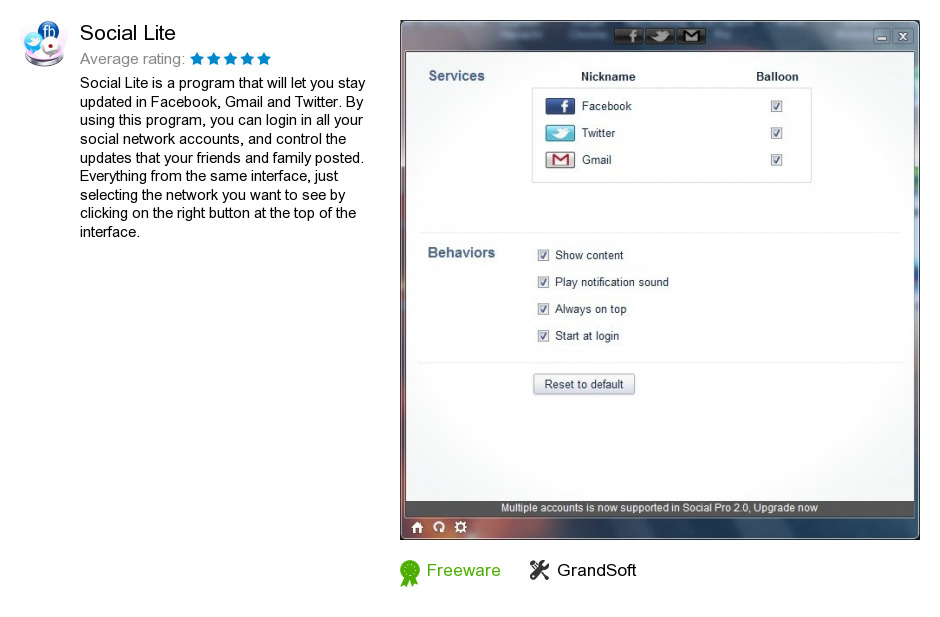 Review
Social Lite is a software product developed by GrandSoft. We know of version 2.0. Version 2.0.10 is available for free download at our site. Social Lite distributive has a size of 10,621,650 bytes. GrandSoft also publishes Social Pro.
As GrandSoft says: Social makes it easier than ever to stay updated with your...
more
Links
Social Pro
- Social is designed to bring back the fun and simplicity of...
Related software collections