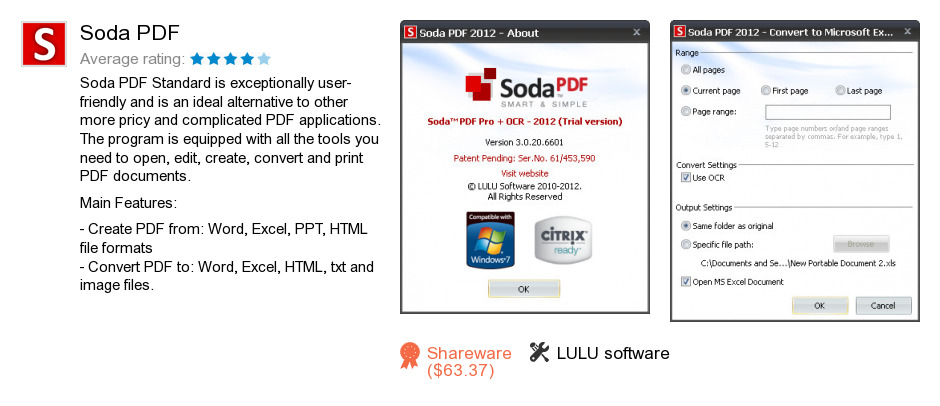 Review
Soda PDF is a product developed by LULU software. We know of versions 8.0, 7.3, 7.2, 7.1, 7.0, 6.4, 6.3, 6.2, 6.1, 6.0. Version 8.0.51.26506 is available for download at our site. Soda PDF installation package has a size of 5,526,410 bytes. LULU software also publishes Soda PDF OCR.
As LULU software says: Soda PDF 8 A Complete and Modular PDF Solution
more
Links
Soda PDF OCR
- Let's say you want to digitize a magazine article or a...
Related software collections