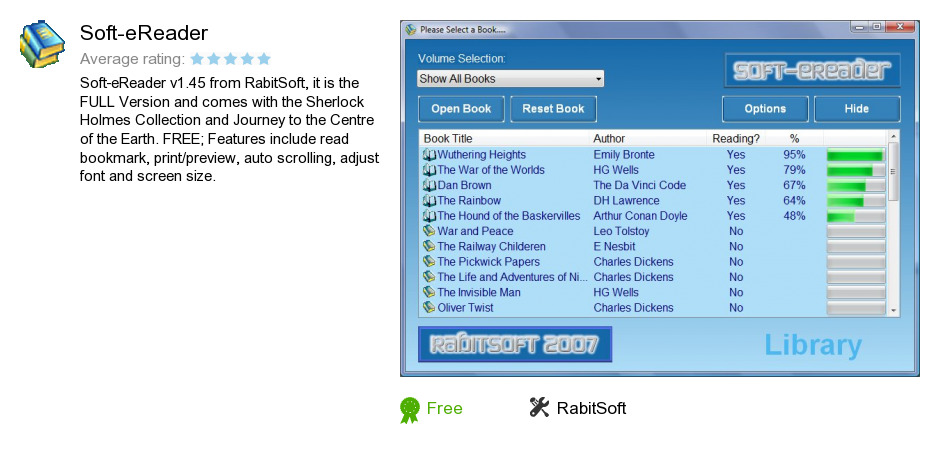 Review
Soft-eReader is a software program developed by RabitSoft. We know of version 1.4. Version 1.48 is available for download at our site. Soft-eReader installation package has a size of 1,827,110 bytes. RabitSoft also publishes WebReader.
As RabitSoft says: This is the Soft-eReader Software from RabitSoft, it is the...
more
Links
WebReader
- WebReader allows you to save important data so you can view...
Related software collections