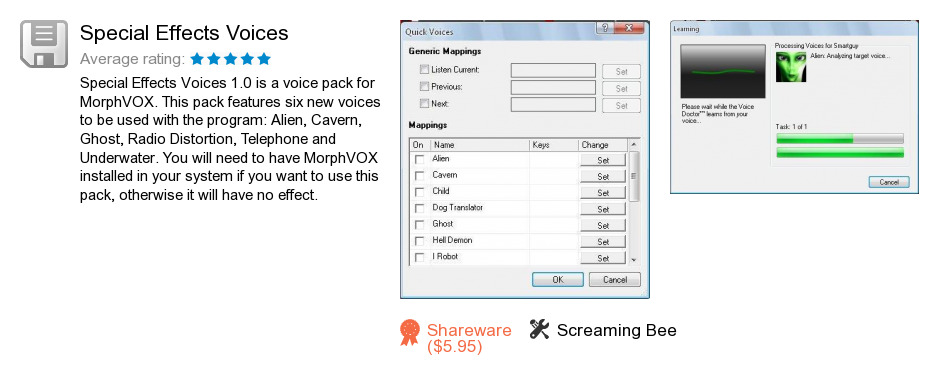 Review
Special Effects Voices is a software program developed by Screaming Bee. We know of version 1.0. Version 1.0.4 is downloadable at our site. Special Effects Voices installation file has a size of 1,396,378 bytes. Screaming Bee also publishes MorphVOX Effects Rack and Voice Again.
As Screaming Bee says: Add six unique audio effects to your voice with the Special...
more
Links
MorphVOX Effects Rack
- MorphVOX Effects Rack has an intuitive interface so you can...
Voice Again
- Voice Again is a program that allows you to slow a voice...
Related software collections