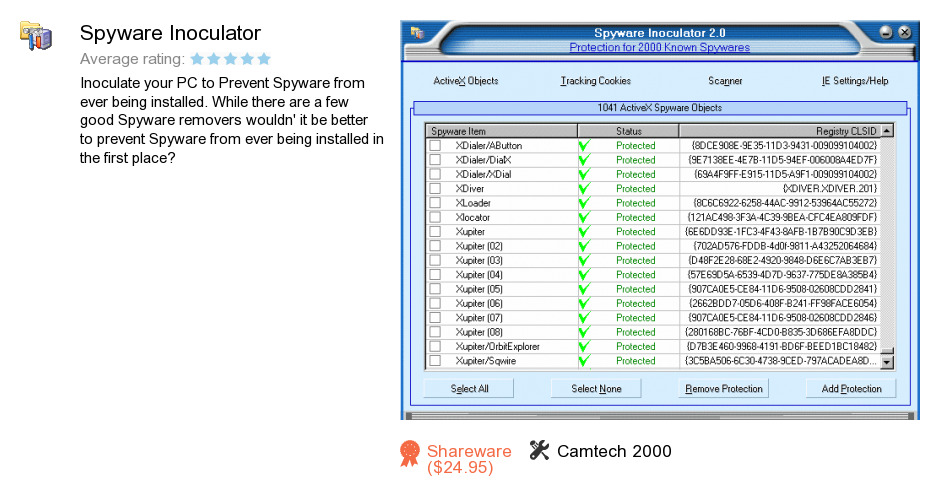 Review
Spyware Inoculator is a software product developed by Camtech 2000. We know of version 2.0. Version 2.0 is available for free download at our site. Spyware Inoculator distributive has a size of 2,377,387 bytes. Camtech 2000 also publishes CT Cookie Spy and Copy This Path.
As Camtech 2000 says: Spy ware Inoculator installs what Microsoft refers to as...
more
Links
CT Cookie Spy
- Ever wondered how many cookies are on your computer and...
Copy This Path
- If you work a lot with the paths to files or folders like I...
Related software collections