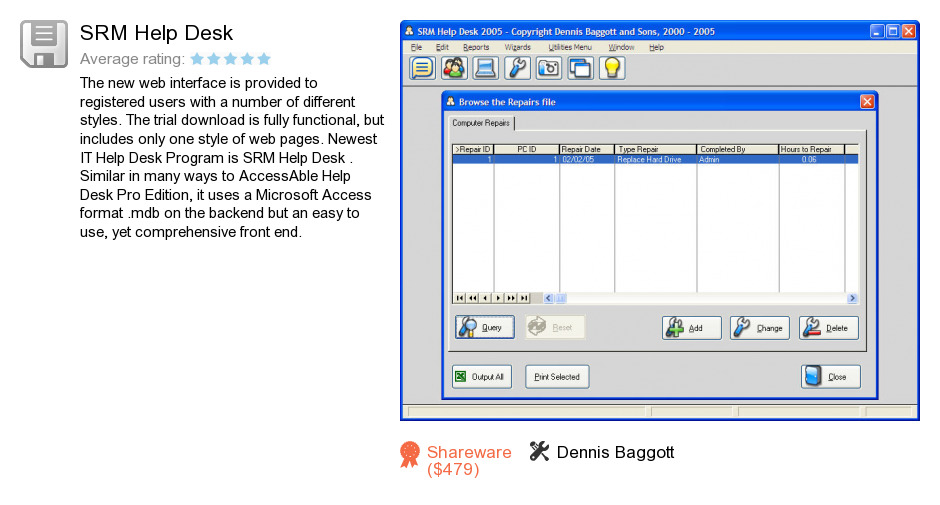 Review
SRM Help Desk is a software product developed by Dennis Baggott. We know of version 1.0. Version 1.0 is available for download at our site. SRM Help Desk package has a size of 10,027,496 bytes. Dennis Baggott also publishes My Problem Solved.
As Dennis Baggott says: The new web interface is provided to registered users with...
more
Links
My Problem Solved
- My Problem Solved allows your users to submit a web request...
Related software collections