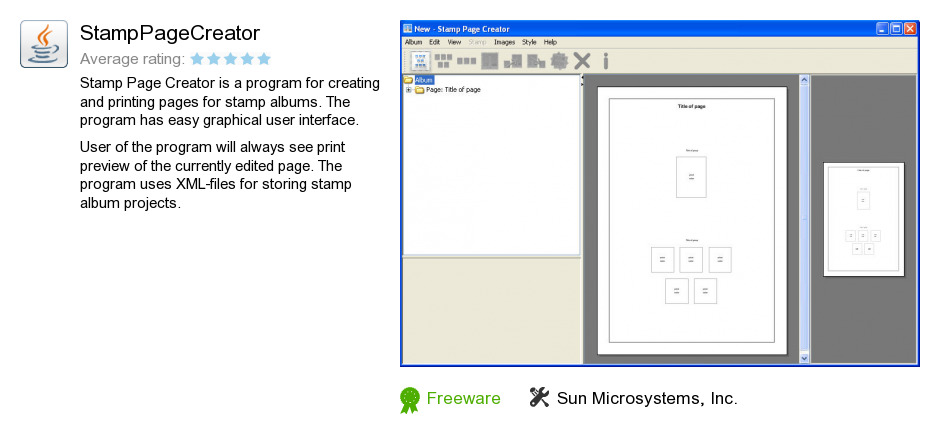 Review
StampPageCreator is a program developed by Sun Microsystems, Inc.. We know of versions 8.0, 1.1. Version 8.0 is available for download at our site. Sun Microsystems, Inc. also publishes Java 3D and BoxLayoutDemo.
As Sun Microsystems, Inc. says: Stamp Page Creator is a program for creating and printing...
more
Links
Java 3D
- Java 3D 1.5 is used to create and manipulate high quality...
BoxLayoutDemo
- BoxLayout arranges components either on top of each other...
Related software collections