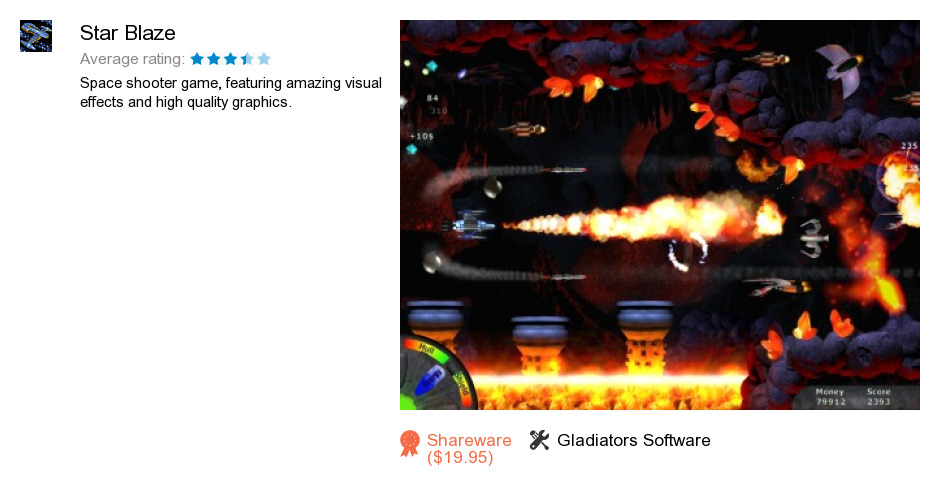 Review
Star Blaze is a software program developed by Gladiators Software. We know of versions 1.1, 1.0. Version 1.0 is available for free download at our site. Star Blaze distributive has a size of 13,997,918 bytes. Gladiators Software also publishes Aston Secure Desktop and StarBlaze.
As Gladiators Software says: Star Blaze is a space shooter game, featuring amazing...
more
Links
Aston Secure Desktop
- Aston Secure Desktop is a security build of Aston 1.x...
StarBlaze
- In this game, you are handling a highly equipped spaceship...
Related software collections