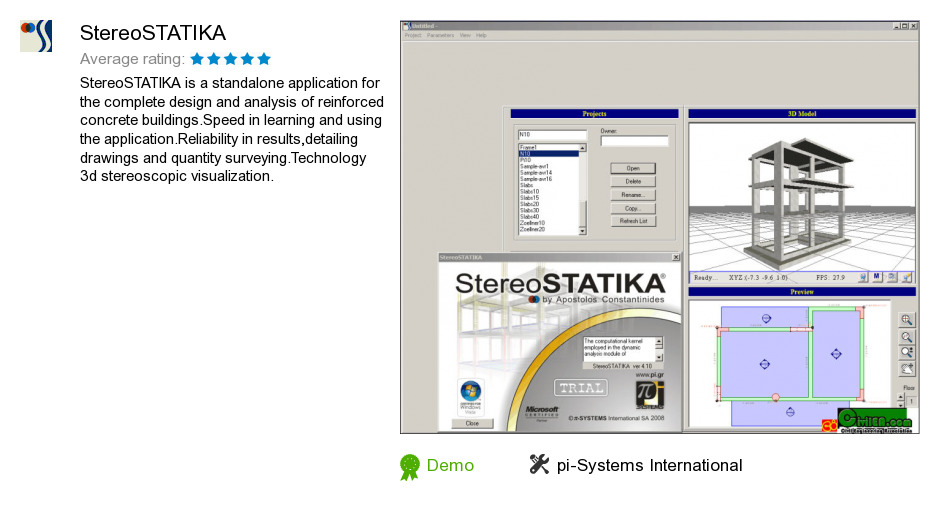 Review
StereoSTATIKA is an application developed by pi-Systems International. We know of version 5.0. Version 5.0 is downloadable at our site. StereoSTATIKA installation file has a size of 328,508,469 bytes. Pi-Systems International also publishes PANOPLIA.
As pi-Systems International says: StereoSTATIKA is a standalone application for the complete...
more
Links
PANOPLIA
- PANOPLIA. is a program intended for the design and analysis...
Related software collections