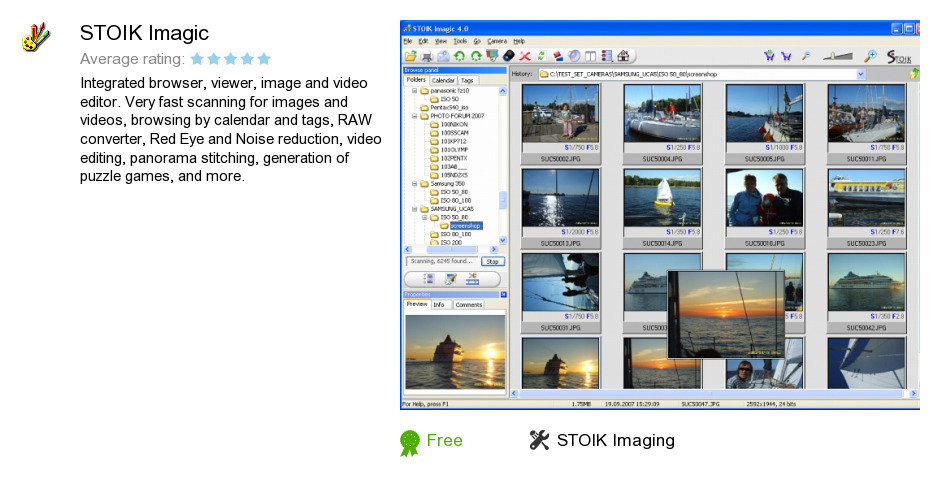 Review
STOIK Imagic is a program developed by STOIK Software. We know of versions 5.07, 4.0, 3.5. Version 5.07 is downloadable at our site. STOIK Imagic installation package has a size of 84,822,212 bytes. STOIK Software also publishes STOIK Software Deformer and Morph Man.
As STOIK Software says: This unique application combines functions of thumbnail...
more
Links
STOIK Software Deformer
- With the Deformer v2.0 software it is possible to transform...
Morph Man
- With MorphMan you will have the latest tools available for...
Related software collections
Download stream