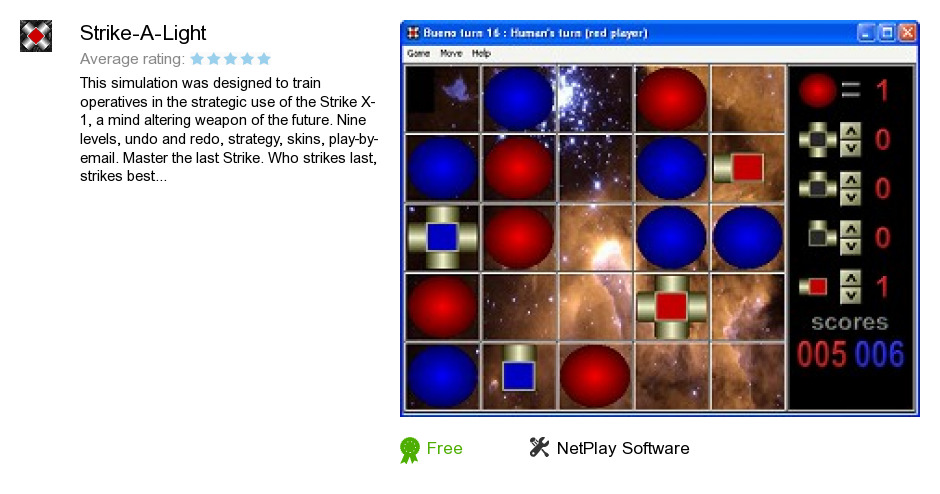 Review
Strike-A-Light is a software program developed by NetPlay Software. We know of versions 2.0, 1.0. Version 1.0.0.1 is downloadable at our site. Strike-A-Light distributive has a size of 1,491,130 bytes. NetPlay Software also publishes Instant Demo.
As NetPlay Software says: "My part in the project was to devise a simulation that...
more
Links
Instant Demo
- With this program you can record your computers' screen and...
Related software collections