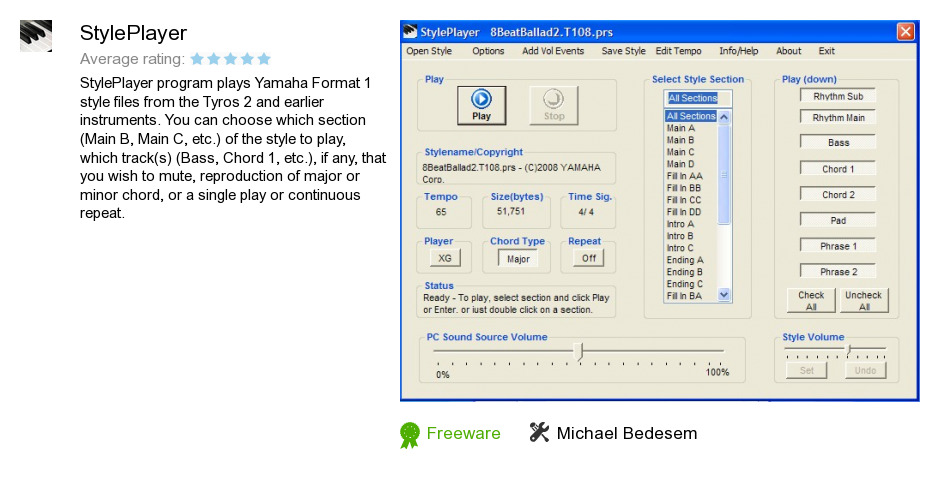 Review
StylePlayer is a software program developed by Michael Bedesem. We know of versions 1.6, 1.5, 1.4, 1.2. Version 1.6 is available for free download at our site. StylePlayer package has a size of 2,323,530 bytes. Michael Bedesem also publishes MidiPlayer.
As Michael Bedesem says: StylePlayer program plays Yamaha Format 1 style files from...
more
Links
MidiPlayer
- MidiPlayer is designed to provide owners of Yamaha PSR and...
Related software collections