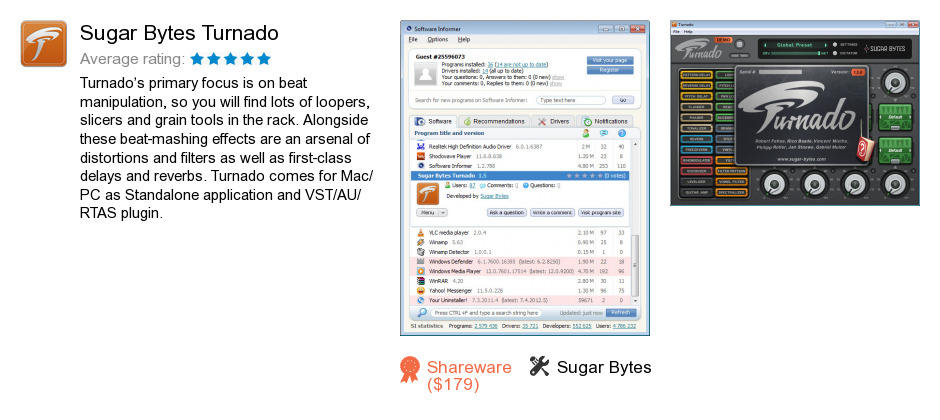 Review
Sugar Bytes Turnado is an application developed by Sugar Bytes. We know of versions 1.6, 1.5, 1.1, 1.0. Version 1.6.1 is available for download at our site. Sugar Bytes Turnado installation package has a size of 26,412,991 bytes. Sugar Bytes also publishes Sugar Bytes Cyclop and Effectrix.
As Sugar Bytes says: Turnado is a revolutionary multi-effect tool, crafted...
more
Links
Sugar Bytes Cyclop
- Cyclop is a monophonic synthesizer with a large number of...
Effectrix
- Effectrix is the perfect tool for sequenced sound...
Related software collections