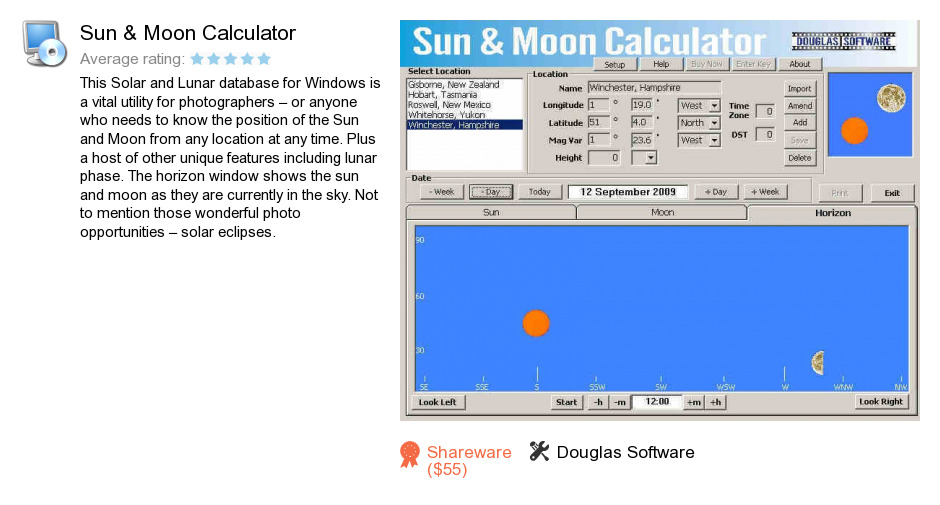 Review
Sun & Moon Calculator is a program developed by Douglas Software. We know of versions 4.7, 4.6, 4.4. Version 4.7.0 is available for download at our site. Sun & Moon Calculator installation file has a size of 5,169,891 bytes. Douglas Software also publishes World Almanac.
As Douglas Software says: This program helps you find the position of the Sun and...
more
Links
World Almanac
- The World Almanac displays solar and lunar data for every...
Related software collections