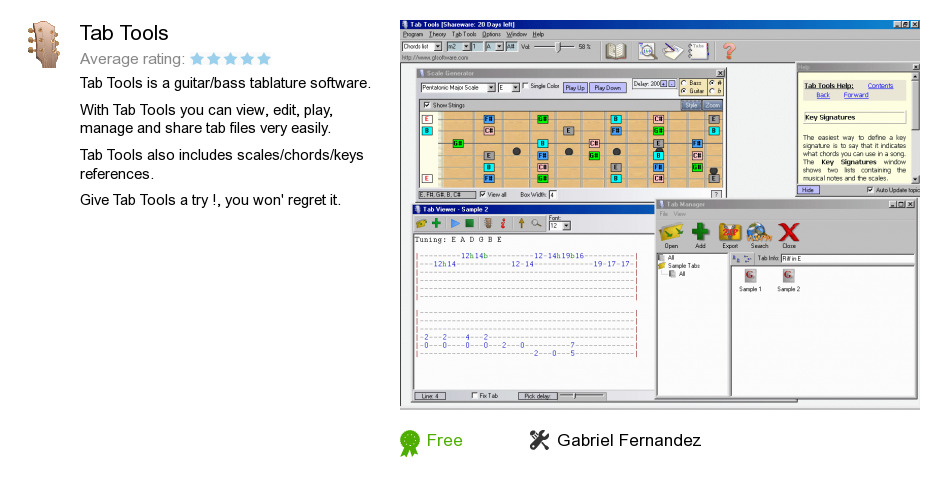 Review
Tab Tools is a product developed by Gabriel Fernandez. We know of versions 2.0, 1.0. Version 1.0 is available for download at our site. Tab Tools installation file has a size of 4,048,514 bytes. Gabriel Fernandez also publishes Easy audio mixer and Little Piano.
As Gabriel Fernandez says: Tab Tools is a guitar/bass tablature software.
more
Links
Easy audio mixer
- Easy Audio Mixer is an audio multi-track editor. The...
Little Piano
- This application emulates the sounds of a piano using your...
Related software collections