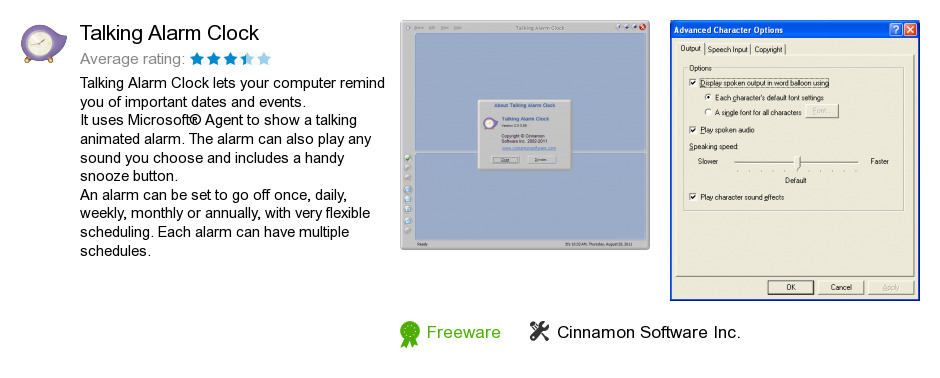 Review
Talking Alarm Clock is an application developed by Cinnamon Software Inc.. We know of versions 2.0, 1.5, 1.4, 1.3, 1.2, 1.1. Version 2.0.6.106 is available for download at our site. Talking Alarm Clock distributive has a size of 16,281,394 bytes. Cinnamon Software Inc. also publishes File Commander and What's Where.
As Cinnamon Software Inc. says: Talking Alarm Clock lets your computer remind you of...
more
Links
File Commander
- File Commander helps you save time when organizing the...
What's Where
- What's Where is a simple program for keeping track of your...
Related software collections