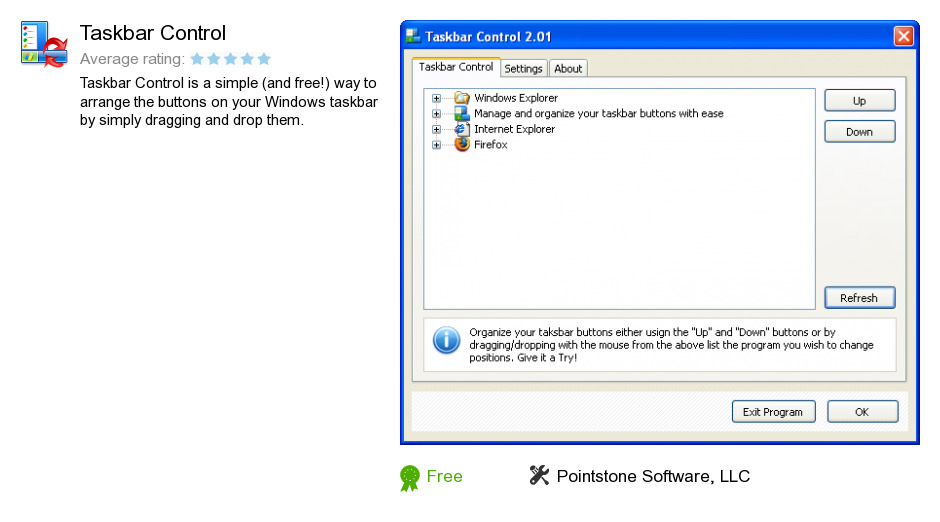 Review
Taskbar Control is a product developed by Pointstone Software, LLC. We know of version 2.0. Version 2.0.1.10 is downloadable at our site. Taskbar Control installation file has a size of 800,690 bytes. Pointstone Software, LLC also publishes PC Usage Viewer and ADS Scanner.
As Pointstone Software, LLC says: What does Taskbar Control do?
Taskbar Control is...
more
Links
PC Usage Viewer
- PC Usage Viewer shows the times your computer has been...
ADS Scanner
- ADS Scanner is a very simple program which detects and...
Related software collections